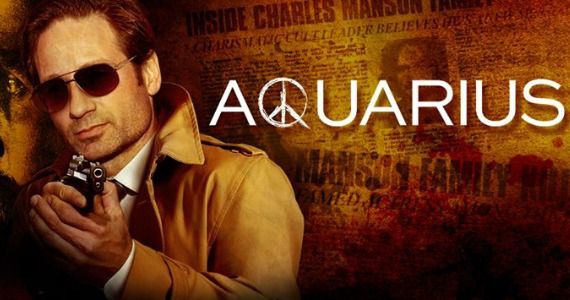 TV Show: Aquarius
This wins by default because it was the only new show I watched in June, but it was decent. It was supposed to be a summer filler, but they left it with a cliff-hanger that makes me think they plan on bringing it back for another season. It was a time-period piece about Charles Manson that I found to be pretty interesting. NBC also did something cool where after the premiere, they released all of the episodes to watch online instantly like Netflix. That was definitely the move for them because I don't know that I would have watched the whole show otherwise.
Movie: Spy
This was the best comedy I've seen in a long time. I loved it and laughed the entire time. Melissa McCarthy was amazing!
Sweet Food
:
S'Mores Oreos
This is not a drill. Holy shit. I am not exaggerating when I say I ate the entire package (although it was a smaller one) in one day. They're about as addicting as thin mints, which is really saying something.
Restaurant: Hyde Park (Birmingham, MI)
Ben and I went here over Memorial Day weekend and it was a wonderful dining experience. When I made my reservation, I checked the box on OpenTable that says "I have never dined here before", and they gave us the Frank Sinatra table that pretty much overlooked the entire restaurant, as well as bringing us a complimentary appetizer. Plus the food & drinks were both out of this world.
Candle:
Georgia Peach
The perfect summer candle. Described as 'Georgia peaches, dew-covered leaves and a hint of creamy vanilla", I've been burning this one all month.
Book: '
Dark Places' by Gillian Flynn
This book is by the same woman who wrote Gone Girl and while I definitely liked Gone Girl, I did not think it was the smash sensation most people did. However, I liked her style of writing so I picked up this other book by her (which upon doing a little bit of research, apparently comes out as a movie with Charlize Theron on August 7). This was a great one that I highly recommend!
Song: 'Bad Blood (Remix)' by Taylor Swift
Addicted is an understatement. I will play this song until I get sick of it. Also, the Kendrick Lamar addition makes this song a billion times better.
iPad/iPhone App: Sense by Hello
I ordered my first-ever kickstarter campaign item, which was a sleep tracker called Sense. It's this really cute little white decorative ball that sits on your nightstand and connects to your phone via wifi. All of your sleep tracking information comes up via an app, and you connect the tiny little tracker to your pillow. It's clear to me that this is still in beta mode with kinks to work out, but the design of the product itself is flawless.
Person: Jason Benci from Chroma Tattoo
How could my tattoo artist that designed the most perfect mandala for me not make it on the blog? I would recommend everyone I know to him but he is leaving us for Colorado. I'm so bummed because I would definitely want him to do any other ones that I got, but I guess that means I will remain a one-tattoo person for a while.